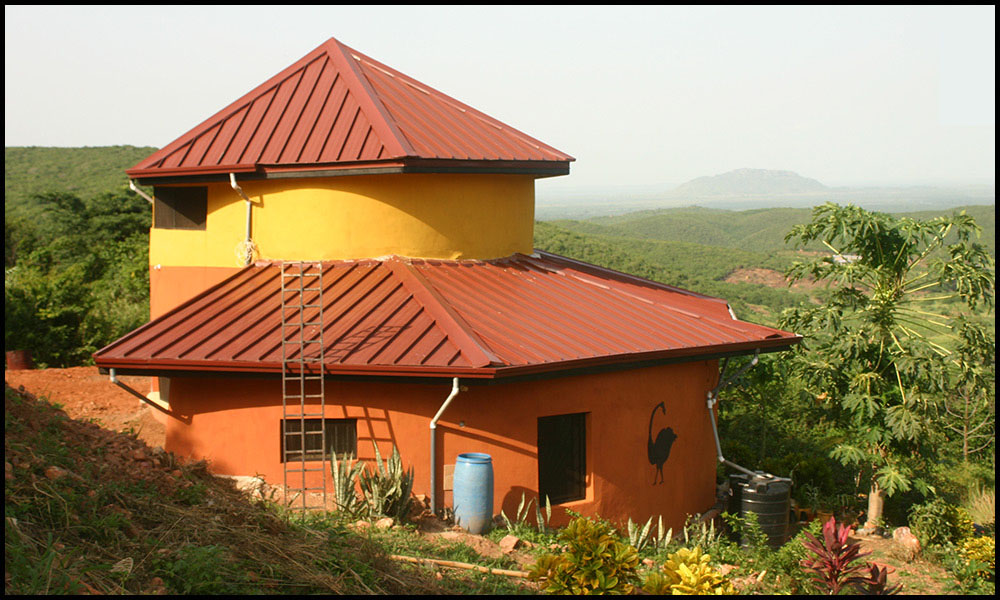 Our second featured Earthbag building project is an hour and a half drive outside of Accra in the township of Aseseeso. A beautiful journey through the rolling countryside ends at our vibrant project site set atop the Akuapem hills with a beautiful panoramic view of the historic Krobo Mountain.
The project is a continuation of our "A Building of Africa" design series which features buildings that utilize locally sourced materials and promotes what we like to call "eco+logical" solutions.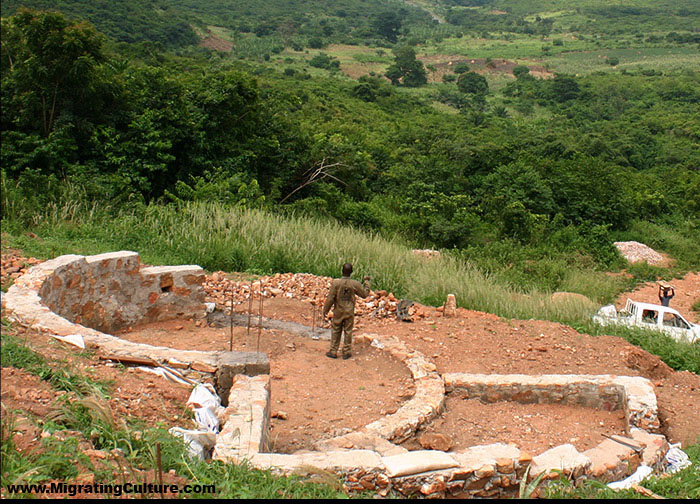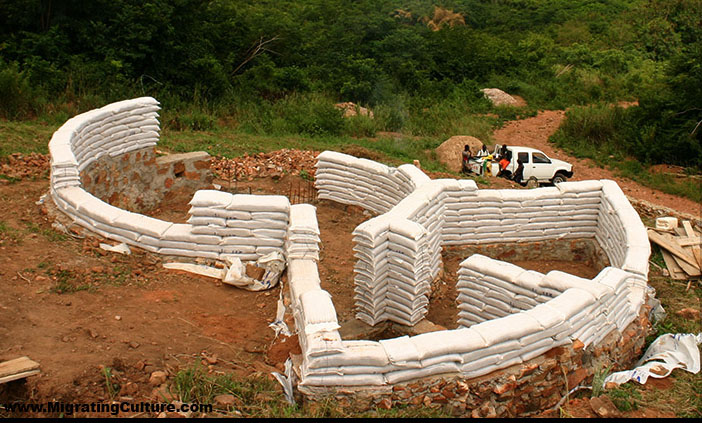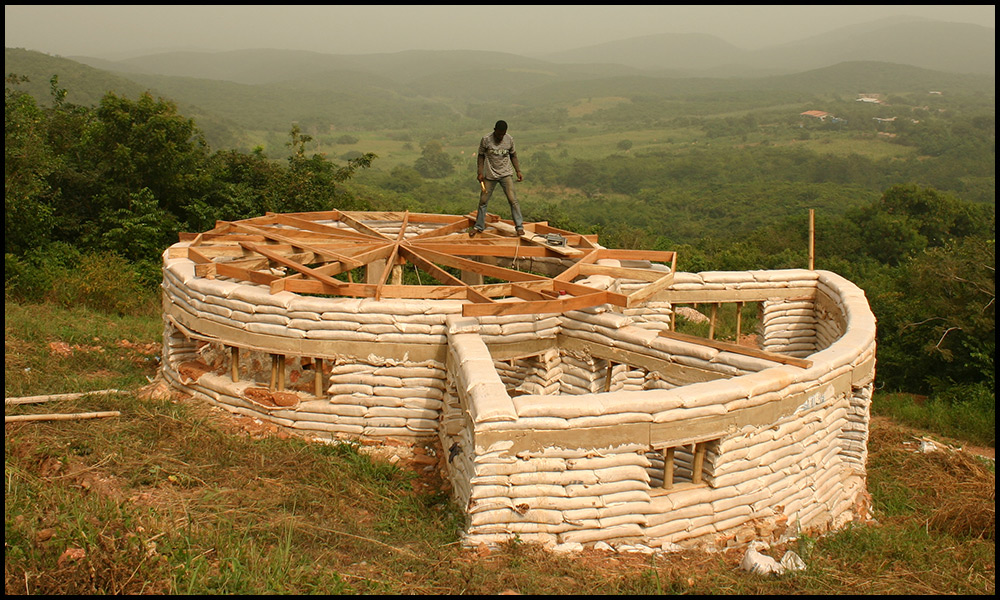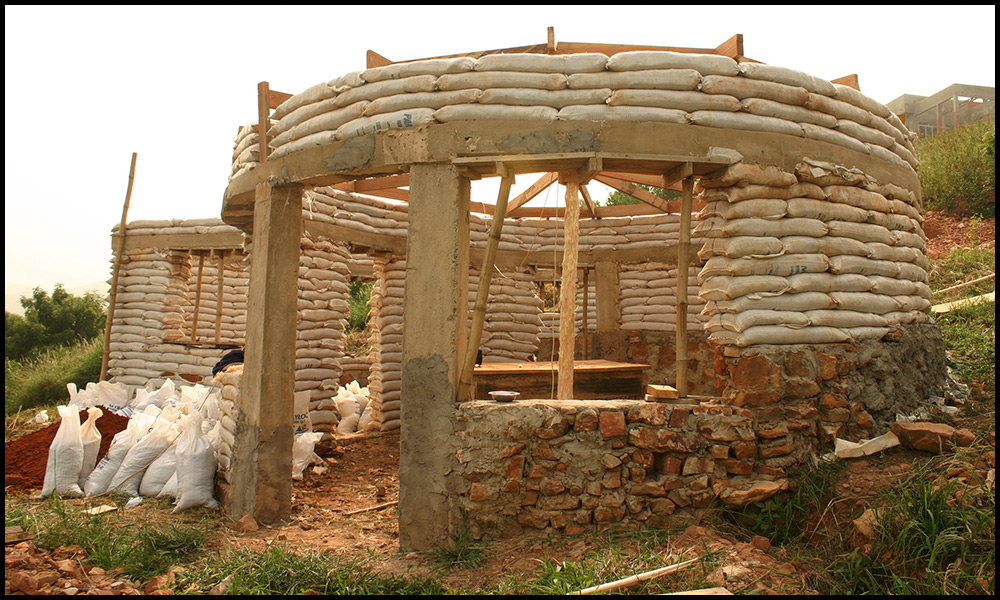 Here we have built an eighteen foot (diameter) round ensuite Chalet. The structure is two storeys with stone foundations and an Earthbag wall system that is structurally reinforced with the appropriate concrete columns and continuous lintel beams.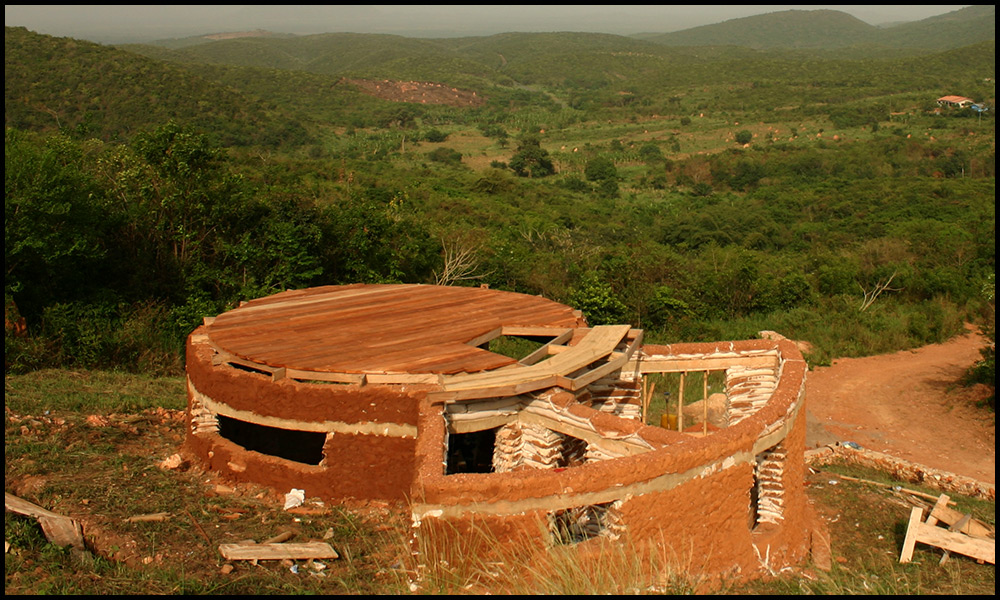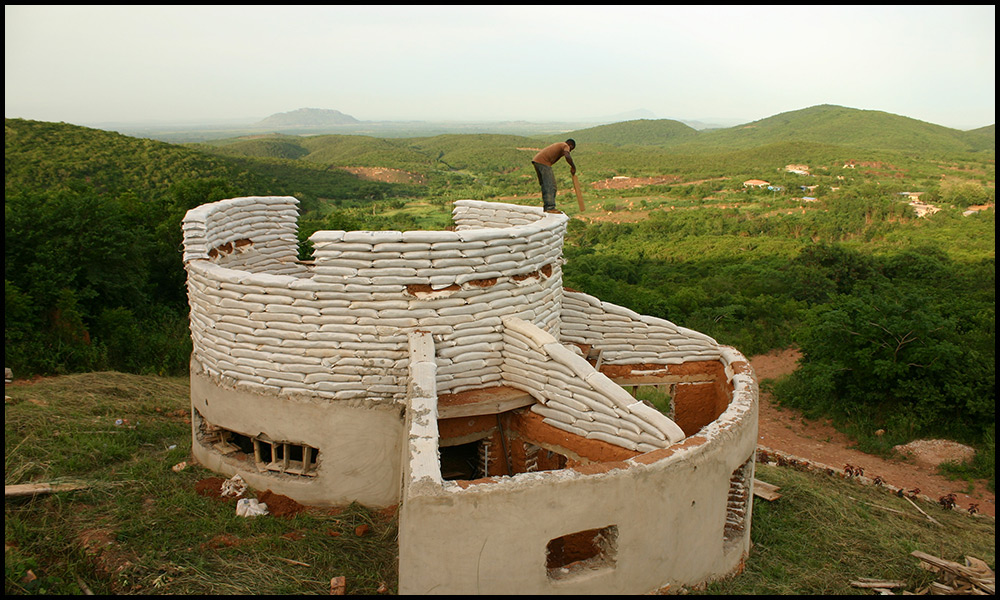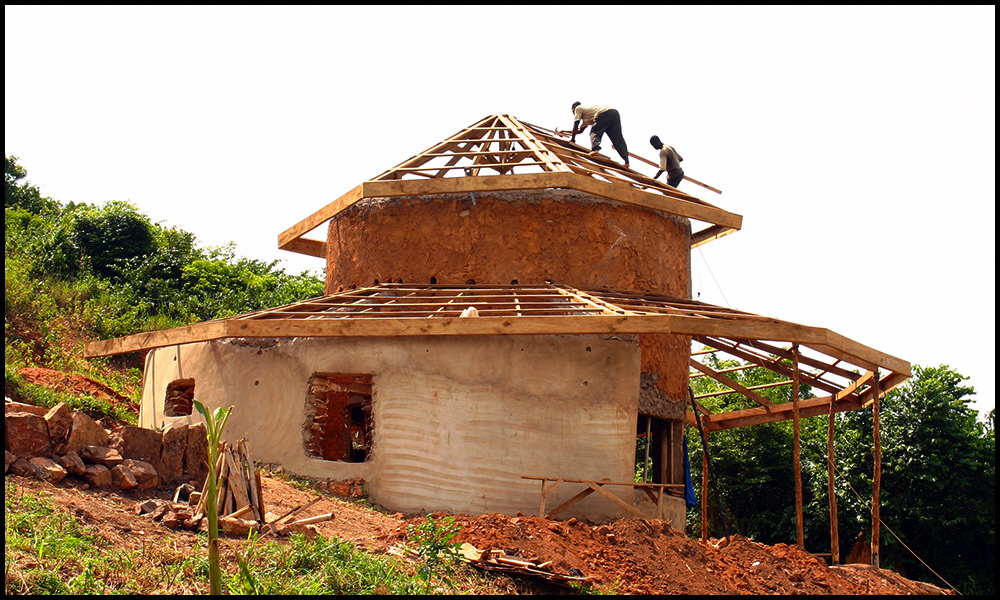 The chalet incorporates a sturdy roof design, manufactured by Raincoat Roofing, that is sheathed with a standing-seam metal roof and rainwater catchments.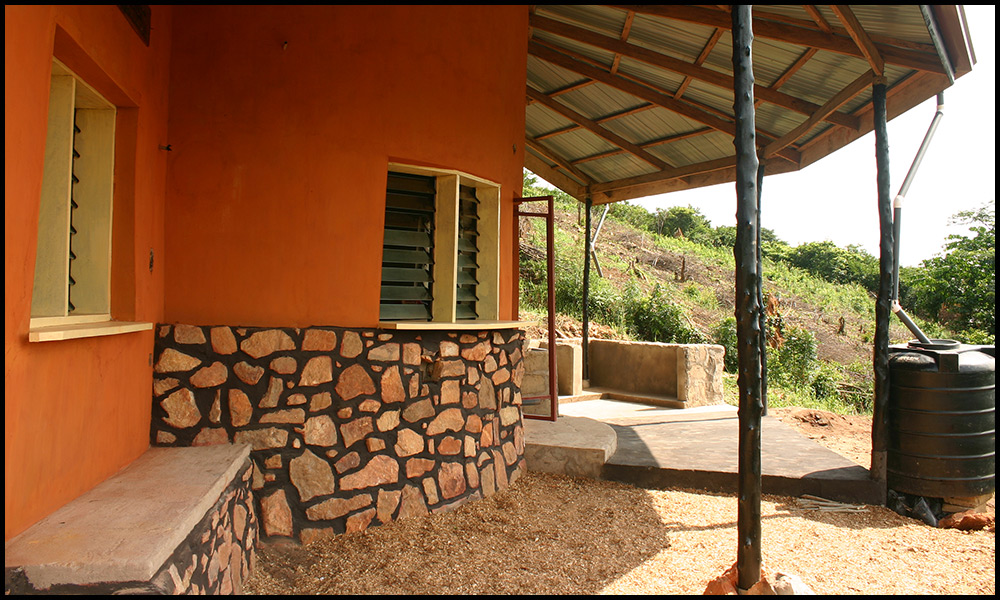 The building's design creates a large front veranda area to encourage outdoor functional use.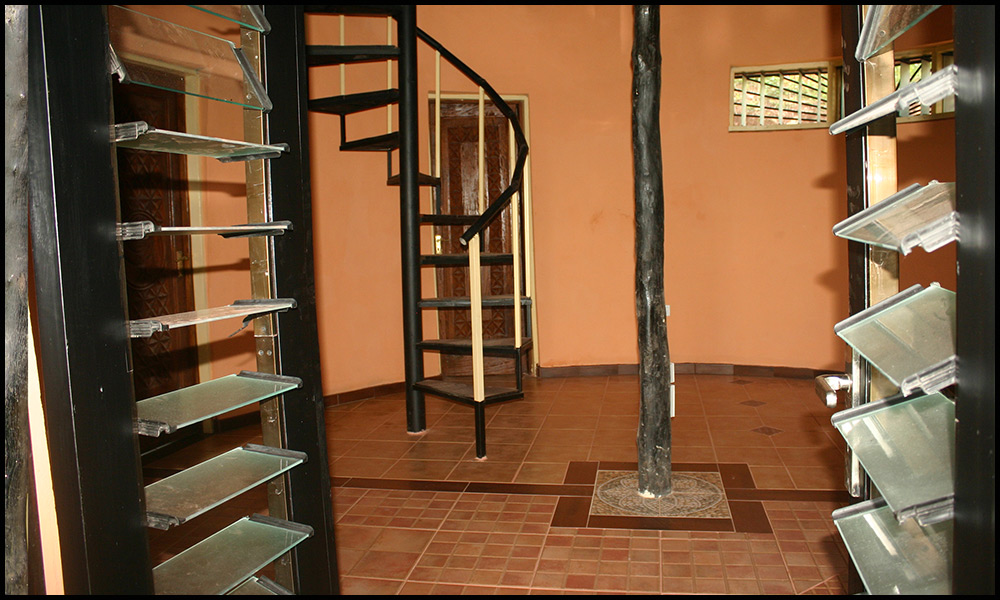 On the main entry level, the round space has a studio layout with areas for lounging, cooking, and dinning. Off this main space are adjacent areas for the bathroom and a multi-purpose room which can be used as an additional bedroom, office, or study. A dynamic spiral staircase leads you up to a second floor sleeping loft with a vaulted ceiling and panoramic view from the window.