EarthbagBuilding.com
Sharing information and promoting earthbag building
.
.
House in Ibicoara, Bahia Brazil
from auwaearth.com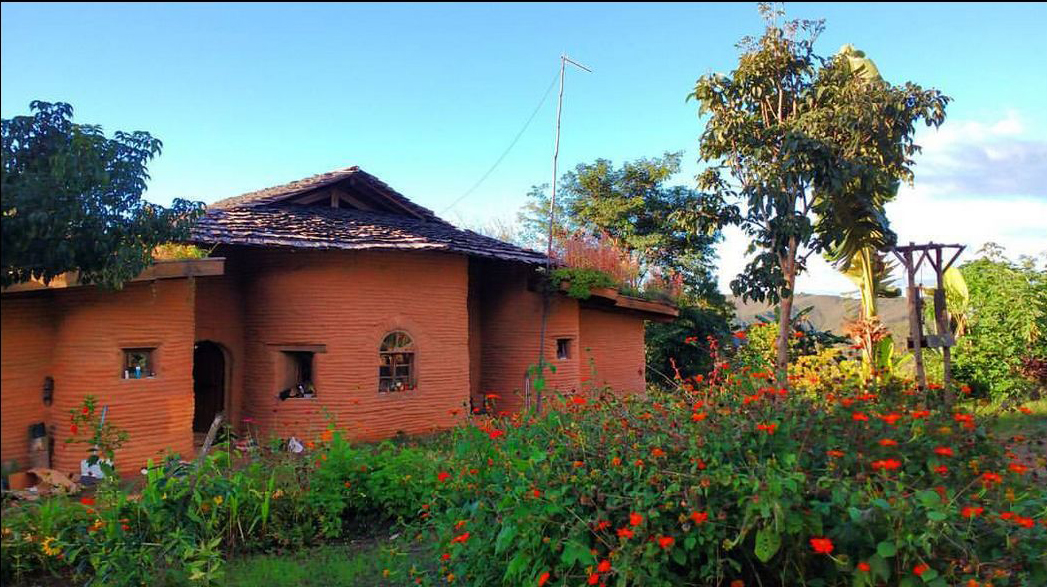 This large house project was completed in late 2011. We were approached by an earthbag workshop participant in mid-2011 to run an eco-architecture workshop in the north of Brazil, in Bahia. This very energetic lady, Miroca, with a huge heart and huge vision for her 'sitio' wanted us to design as well as construct the centrepiece for her new Eco Institute she was forming on her rural property in Bahia – and she wanted it done very quickly! That was how she settled on Earthbag as the perfect technique – very forgiving, quick to construct and with a very solid, durable result – perfect for the extreme conditions of the local environment. And so 'Sitio Monte Alegre' was born – see this link to see just how much the Institute has grown since we were there!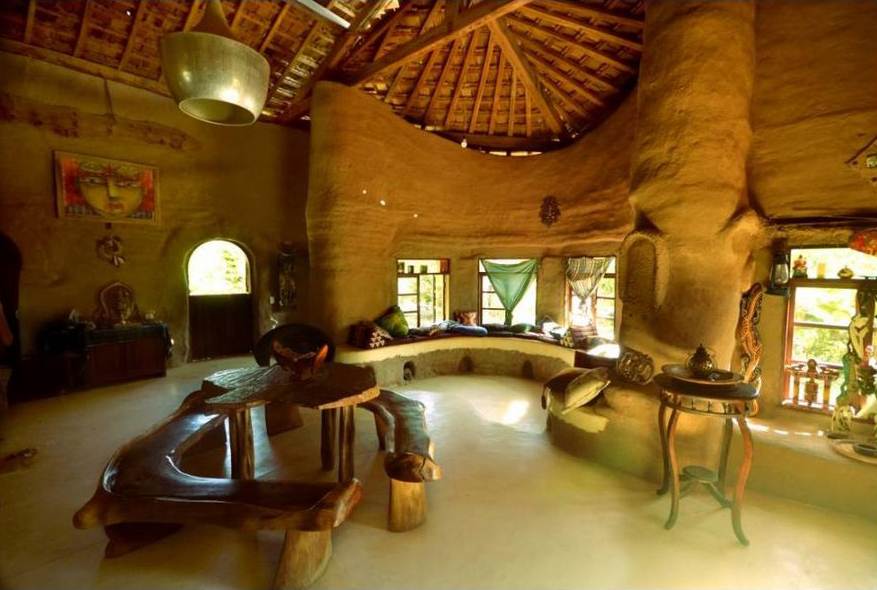 The site itself is located about 8 hours drive inland from the coast, in Ibicoara, a town within a greater area called the Chapada Diamantina. It is a very remote area and there was nothing at all on the site when we arrived being ex-pastureland land – and we were also about half an hour from the nearest (very small) town. Building supplies from this town were extremely basic – slightly better supplies were sourced from a bigger town about 2 hours drive from the site. We timed the project to start at the end of the winter and before the rainy season of summer started – and we were to live in a makeshift camp whilst the build progressed.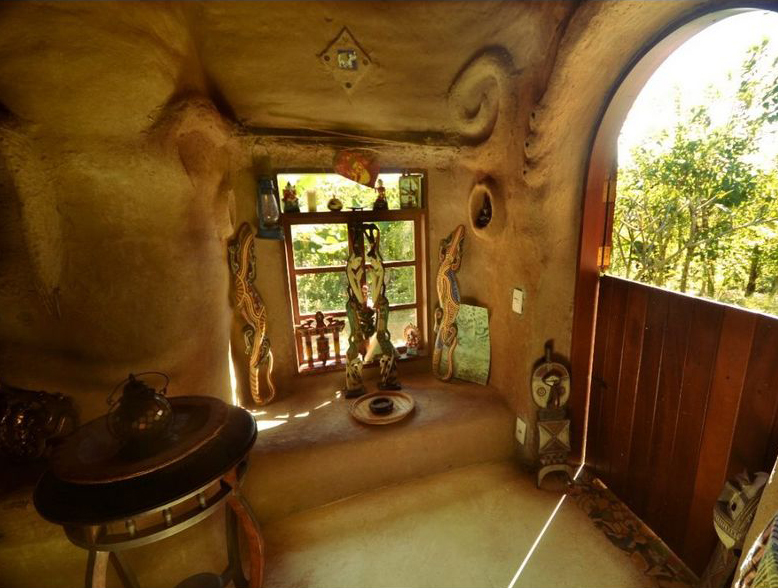 So began a type of 'extreme build' as, though we started off with good weather, the rainy season came early… and with it torrential rain to battle through. And if anyone tells you building an earth house in the rain is easy they're lying!! In all the build took 2 months and with all it's challenges it was hugely rewarding and the highlight of our builds to date. I hope you enjoy the time-lapse of the process and the finished photos as much as we enjoyed building this fantastic house – it certainly makes it look easy!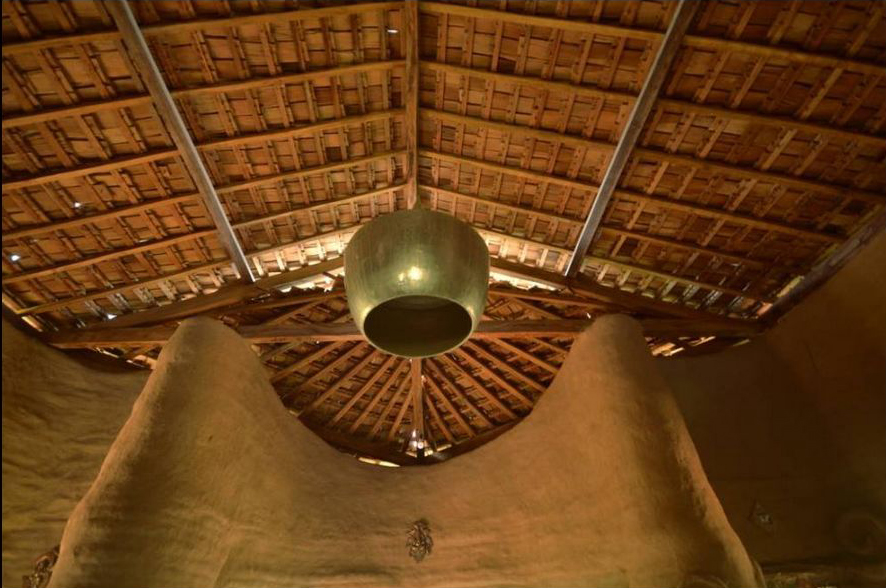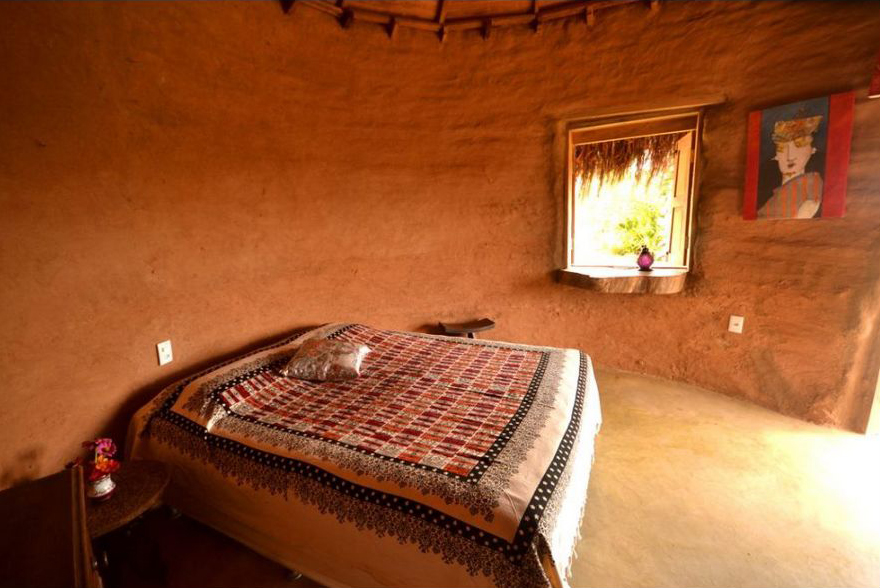 .
.
Disclaimer of Liability and Warranty
We specifically disclaim any warranty, either expressed or implied, concerning the information on these pages. No one associated with this site will have liability for loss, damage, or injury, resulting from the use of any information found on this or any other page at this site.
For Email contact go to About Us
We are interested in communication from others who are exploring the possibilities inherent with earthbag building.
Visit Our Other Websites:
www.greenhomebuilding.com
www.dreamgreenhomes.com
www.naturalbuildingblog.com