EarthbagBuilding.com
Sharing information and promoting earthbag building
.
.
Huts in Uganda
from fromglory2glory.blogspot.com

We are in the midst of constructing earthbag huts in Northern Uganda. The first hut is nearly complete--and has drawn a lot of attention.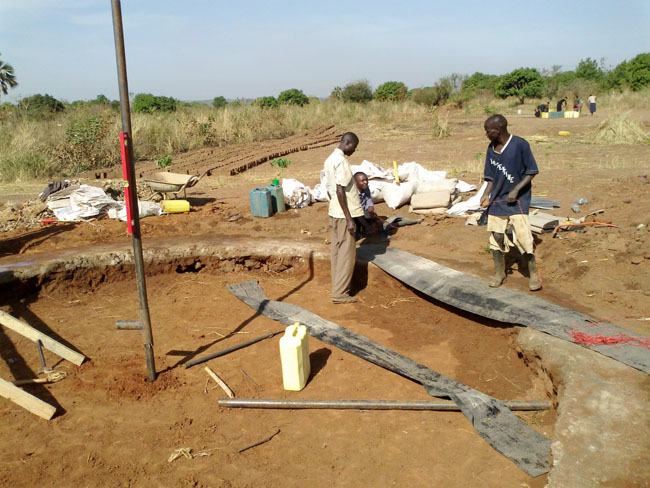 The Lord recently blessed us with 2 acres of land just outside of Kitgum town. We had been using the land since last year for farming, on a loan basis, until it was given to us as a gift. This was an answer to prayer after waiting on the Lord to provide for a ministry base.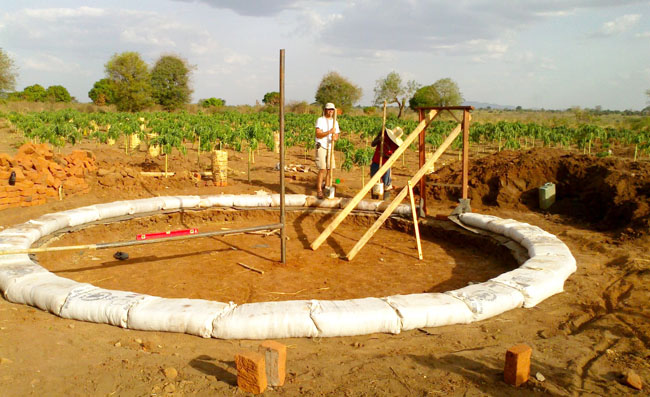 The photos above show the beginning stages of a "vision" God gave us, to build homes for all of our employees and their families, fellow laborers as well as a home for our family and a potential discipleship training school.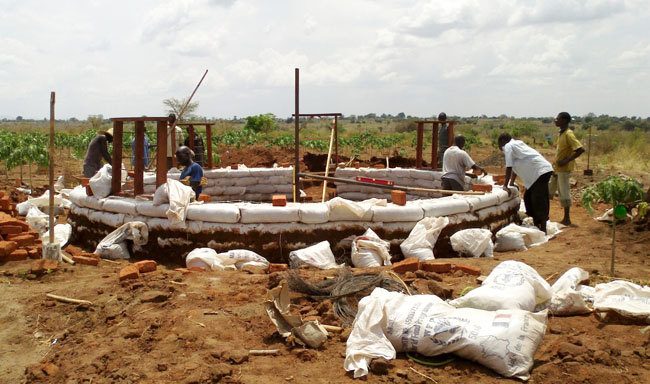 The construction of these earthbag homes has also turned into a huge opportunity to share the gospel--as daily people gather to see what we are doing.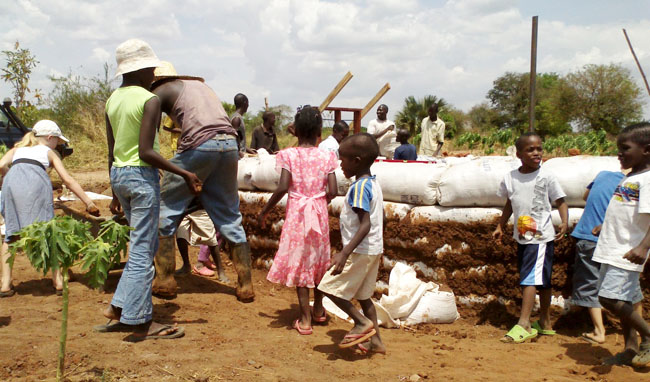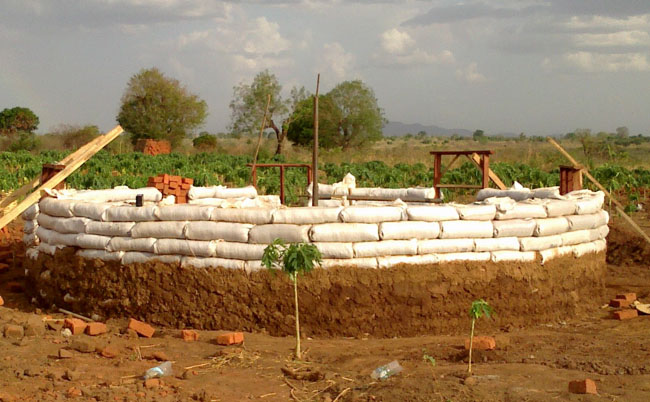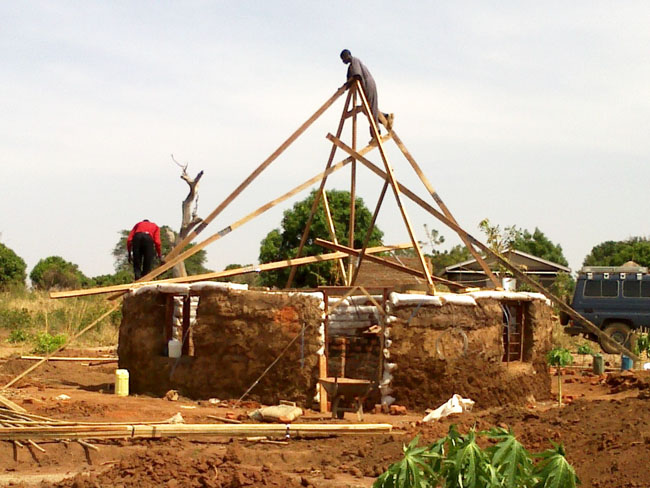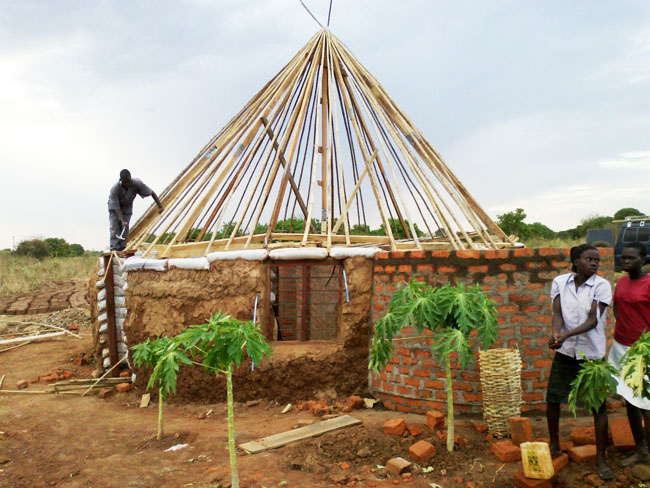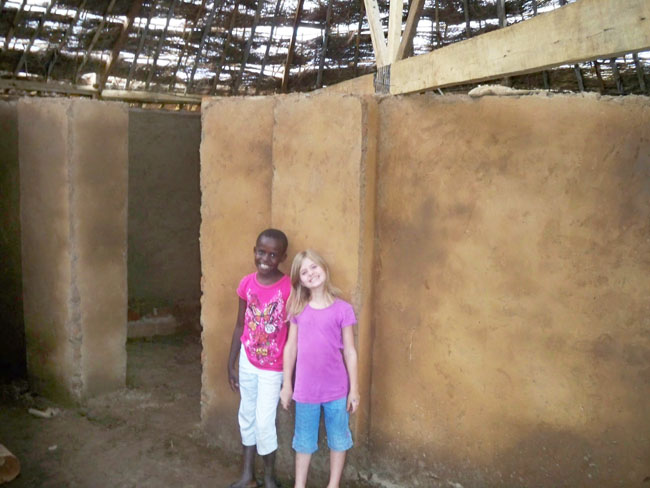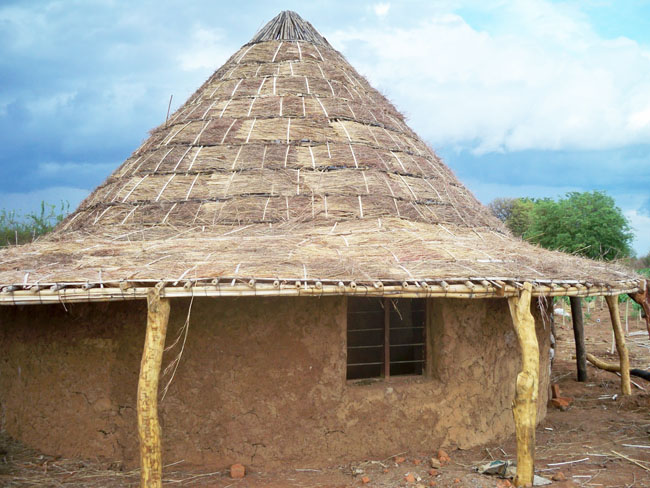 The first earth bag hut is nearly complete!
Would you please join us in prayer as we continue to walk by faith.

.
.
Disclaimer of Liability and Warranty
We specifically disclaim any warranty, either expressed or implied, concerning the information on these pages. No one associated with this site will have liability for loss, damage, or injury, resulting from the use of any information found on this or any other page at this site.
For Email contact go to About Us
We are interested in communication from others who are exploring the possibilities inherent with earthbag building.
Visit Our Other Websites:
www.greenhomebuilding.com
www.dreamgreenhomes.com
www.naturalbuildingblog.com